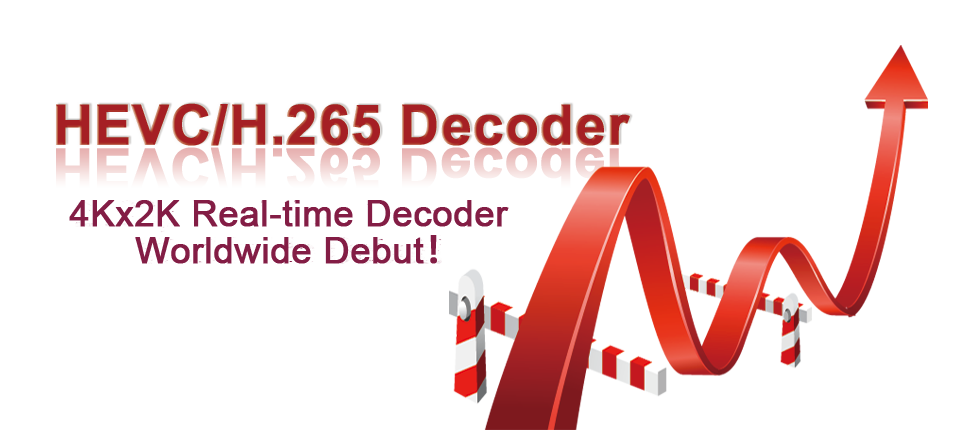 The Best HEVC/H.265 Decoder
compatible with the reference software HM12.0
4Kx2K Real-time Decoding
Decoding speed improved greatly by multi-threading technology and adaptive single-instruction-multiple-data (SIMD) optimized algorithms
Lentoid HEVC/H.265 Decoder(LentoidDec) is the world-leading HEVC/H.265 Decoder developed by Strongene Ltd, which is compatible with the reference software HM12.0. With multi-threading technology and adaptive single-instruction-multiple-data (SIMD) optimized algorithms, LentoidDec can acheive real-time decoding of up to 2160p videos on current existing PC and 1080p videos on moblies. Moreover, LentoidDec is free for non-commercial use under the License Restrictions.
Compared with openHEVC in FFmpeg, decoding speed of LentoidDec improves greatly. Some experimental results on Android ARM32 and Linux x86 are as followings:
Speed-up
Android
(Mi 4)
Linux
(E5-1680 @3.4GHz)
one thread
2.19
1.31
full threads
1.90
1.44
LentoidDec can well support ultra-high resolution HEVC/H.265 video stream and a number of features proposed in HEVC/ H.265 standard, including Slices / Tiles / Wavefront, Weighted Pred, Scaling List, Delta QP, Transform Skip, Lossing Coding, 10bit streams, etc.
LentoidDec has considerable decoding stability according to the feedback from users over a long period of time and is capable of handling large-scale tasks. We have also constructed dozens of error streams for possible scenarios. LentoidDec can run stably and restore the decoding video as mush as possible. For more information, please refer to test report (note that this test report is just experimental results without any specific purpose).